The Law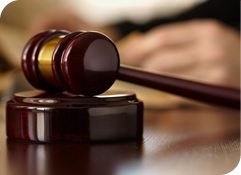 If a business requires a PPI licence but does not obtain one it is in breach of Copyright Law.
This is also unfair to those other businesses who have paid for a PPI licence, not to mention the tens of thousands of performers and record companies who are responsible for the recorded music that the unlicensed business is using.
PPI is registered as a collecting society in accordance with the Copyright and Related Rights Act 2000. Section 38 of the Act provides that a person may play a sound recording in public providing that they:
Give notice to PPI that they intend to do so
Comply with any reasonable requests for information from PPI to enable it to calculate and manage payments
If a person does not agree with the PPI tariff they can still play music PROVIDED they pay whatever they consider reasonable at intervals not less than three months in arrears AND give notice to the Controller of Patents, Designs and Trademarks:
That they intend to play recordings in public
That they dispute the PPI tariff, or any condition imposed by PPI, or whether any information requested by PPI is reasonable and
The amount that they are paying to PPI which they consider reasonable AND apply to the Controller for a determination
The address for the Controller is:
Government Buildings, Hebron Rd, Kilkenny.


What if I do nothing?
Playing recorded music in public without a PPI licence or without complying with the dispute procedures detailed above is a breach of copyright, which could result in legal action. PPI licensing staff regularly check premises for music use. So if you use music on your premises, why not help us to help you stay on the right side of the law.

Click here for more on the Copyright & Related rights Act.