Benefits of using music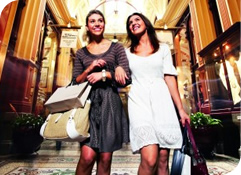 Music can benefit your business in numerous ways.
Click here to find out more
Information below taken from MusicWork research. Click on link above for more information.
Music works for your business
In these tough economic times, it has become even more important and challenging than ever to attract and retain customers, while at the same time keeping your staff motivated. Music Works aims to show how music can help businesses face these challenges, and provide a real boost both to staff and to profits.
Research conducted by an independent research company across a number of industries, from retail to leisure, estimates that more than a third of customers would be willing to pay 5% more for products and services from businesses that play music.
Music works for your staff
The advantages of using music in business extends to staff motivation as well as buying behaviour. The research brought to light the impact that background music can have on staff. 66% of employees surveyed believed that background music made them feel better and more motivated at work, with over a quarter stating that they would be less likely to 'take a sickie' if music was played at work.

With improved motivation often comes greater productivity - an overwhelming 83% of warehouse workers said they are more productive when good background music is being played.
Music works for you
These results provide welcome news for managers wanting to find a different, more cost effective way to boost staff morale in the workplace. The vast majority of consumers and employees surveyed liked hearing background music, and this enjoyment has a positive impact on how they perceive their environment. For customers, this means they want to keep coming back to your business. For staff, it means they want to keep coming back to work.

Clearly, our results show a link between music and profits, which is good news for businesses seeking ways to improve their revenue.